Bruce Lee Whitney, Ph.D., DABPS, DAPA, FFACAPP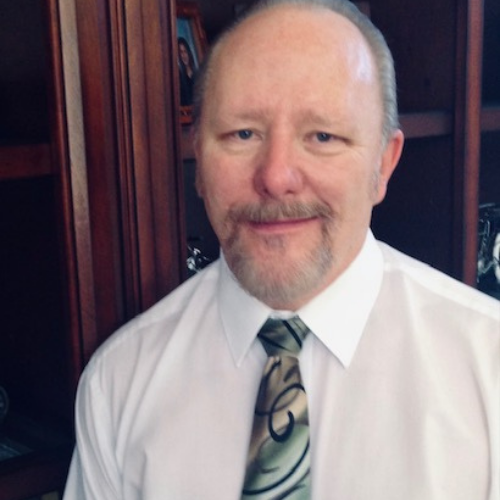 Dr. Whitney became a Clinical Psychologist in order to fulfill his deep desire to help individuals with a wide variety of mental and behavioral health issues. He has been providing psychological services to the Westlake Village community for more than 22 years at the same practice site on Townsgate Road. Through his extensive experience and understanding of human nature, he enjoys an extraordinary and uncanny ability to create a trusting bond and deep connection with his patients, as well as having gained the respect and recognition for his talents by other professionals in his chosen field of mental health.
On a day-to-day basis, Dr. Whitney offers psycho therapeutic treatment which includes individual, marital, and group psychotherapy, and divorce mediation. He is advanced at working with complex cases of depression and anxiety, as well as dissociative disorders. Dr. Whitney also enjoys teaching biofeedback and relaxation methodologies and techniques, for coping with stress, and pain management.
Dr. Whitney is a Qualified Medical Evaluator (QME) for the State of California, Division of Worker's Compensation. Dr. Whitney has concurrently maintained status as an Independent Medical Examiner (IME) for the State of California Employment Development Department, serving in the capacity of an evaluator for purposes of determining eligibility for mental health benefits.
In addition to his wide-ranging background and experience, Dr. Whitney retains membership in many organizations to facilitate the continuance of his knowledge base and education. He is a Board Certified Professional Counselor, a Fellow of the American Association of Integrative Medicine, a Fellow of the American College of Forensic Examiners , a Diploma of the American Board of Psychological Specialties, a Founding Fellow of the American College of Advanced Practice Psychologists, and he is also a retired Deputy Sheriff with the Los Angeles County Sheriff's Department
It is Dr. Whitney's extensive experience and unusual background that enables him to facilitate patient care with sensitivity and skilled guidance. Over the years, clients have repeatedly expressed their deep satisfaction with Dr. Whitney's treatment, in the most time honored way possible, through recommended treatment referrals for family and friends.
Free Consultation  •  We Proudly Accept Insurance  •  More than 30 Years of Experience